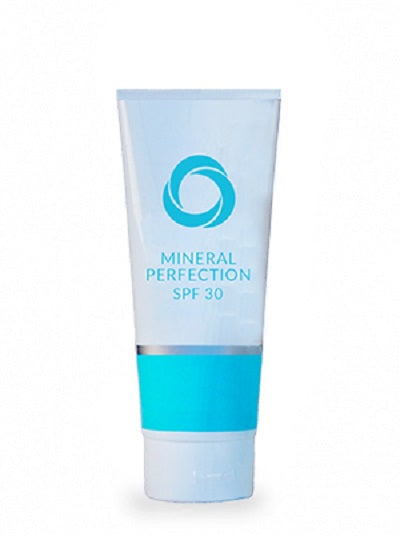 Bella
THE PERFECT Derma Mineral Perfection
Mineral Perfection SPF 30 protects and soothes the skin with a lightweight, luxurious finish. Suitable for all skin types, this non greasy SPF 30 offers superior sun protection for post procedure or every day use.

3 oz

With Titanium Dioxide 2.25% & Zinc Oxide 6.0 %

Aloe Vera
Hydrates and delivers essential vitamins and enzymes, soothes irritated skin.

Chamomile Flower (Extract)
Protects from free-radical damage with its anti-inflammatory and antiseptic properties.

Cucumber (Extract)
Shields against environmental damage, signs of aging and relieves clogged pores.

Green Tea (Extract)
Helps diminish signs of aging, calms irritation and soothes redness.

Citric Acid
Helps balance the pH of the skin.
---
More from this collection